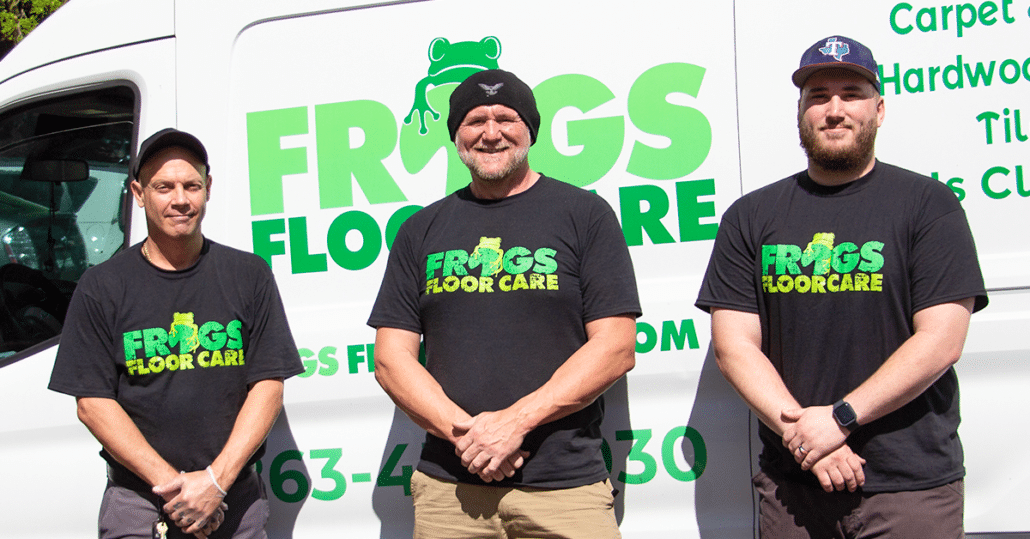 Since 1992 Frogs Floor Care has proudly served thousands of residential and commercial property owners in the Tampa Bay and West Central Florida region.
When you put your trust in Frogs Floor Care you can rest assured that you are receiving quality and expert assistance which is backed by decades of knowledge, skill and up to date training and certifications related to the floor cleaning industry. We cater our methods for each cleaning situation in order to maximize efficiency and achieve the best results possible. We are skilled in various methods such as hot water extraction (HWE) also known as "steam cleaning", very low moisture (VLM) and encapsulation.
Our desire is to gain and keep the trust of each person that we come into contact with; we do this by offering quality, honesty, dependability and the knowledge to make each cleaning visit be the best experience possible.
So take the leap and let us clean your pad!
Geoffrey Odermatt is a Tampa native and a 5th generation Floridian. Geoffrey is a graduate of Chamberlain Sr. High School and Global University @ UBTC. With over 20 years of experience providing residential and commercial services, Geoffrey is committed to customer satisfaction and the finest of details.
Industry techniques, methods and technology is ever changing and getting better so in order to stay current with these advancements Geoffrey attends various training seminars, expos and receives class instruction to maintain certifications he has received through several accrediting trade associations.
Geoffrey enjoys spending his time with family and friends. He also loves being engaged with his church fellowship, community and local business networks. So chances are you will most likely see Geoffrey hopping around the Tampa Bay area or where he resides in Lakeland, Florida with his awesome wife and two adorable children.