As Florida's premier floor and upholstery care company, having cleaned carpets for thousands of clients in the Tampa Bay area, we have seen countless homes, some with the perfect carpet, some could have had better carpets installed. While we never impose our opinion or bring up unsolicited advice to our clients when we visit them, we would love to share what you can do to choose the best carpet for your home.
Buying carpet is an important decision and purchase. We want to make your carpet-shopping journey as stress-free as possible.
Before you shop for new carpet, set your expectations. There are a variety of carpets for every household and occasion.
Here are some questions to ask yourself that will help you determine what carpet is best for your home:
How much are you willing to spend?
Remember that your total budget should include the carpet, cushion AND installation.
What type of carpet do you need?
Do you need something that can handle your active family or even your pets?
And where will this be located?
Once you have identified your basic needs, it will be easier to narrow down a carpet in the right style and color to reflect your tastes.
Do you have a style and color in mind?
Whether you're looking for the latest carpet colors and patterns or a timeless classic, it's important to know what look you're going for. This will make it easier to navigate through hundreds of styles and colors.
What about carpet cushion
The right cushion improves the comfort of your carpet and helps stop stains from reappearing for easier cleaning.
When do you need your new carpet?
Do you need it quickly or do you have time to spare?
How should I care for my new carpet?
Whether your carpet needs to stand up to heavy or light foot traffic, proper care will allow its quality, look and feel to last for years to come. Having it professionally cleaned by the best Florida carpet cleaning team (that's us here at Frogs definitely!) as outlined by your warranty will ensure that your carpet looks newer longer and will keep your warranty coverage valid.
What about the warranty?
Sometimes accidents happen. Make sure you understand your carpet's warranty and register your carpet to get the best coverage.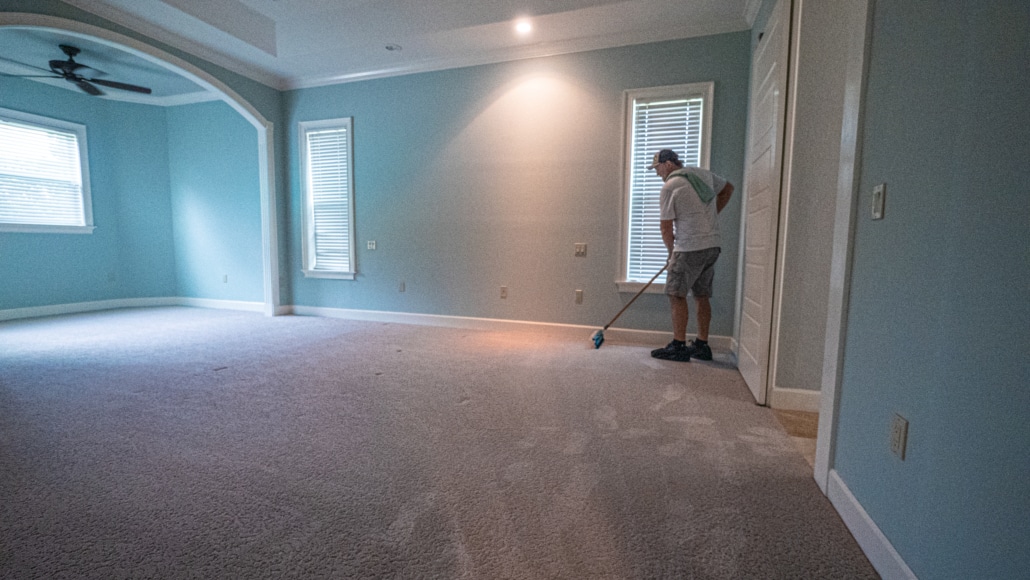 Frog Reminder: Extend the life of your carpet to-be
Professional carpet cleaning experts with extensive experience can give you peace of mind knowing that your carpets have been thoroughly cleaned and sanitized. Regular cleanings will guarantee that your carpet is looking its best all year round.
Let Frogs take care of your carpet!
As you may now realize, carpets are an investment. Let Frogs Floor Care help you protect your investment by applying our modern floor cleaning approaches by using powerful but gentle cleaning products and the right equipment to make sure that your carpets are cleaned well without any damage.
https://frogsfloorcare.com/wp-content/uploads/2022/03/carpet-floor-cleaning.png
628
1200
Frogs Floor Care
https://frogsfloorcare.com/wp-content/uploads/2022/03/frogs-floor-care.png
Frogs Floor Care
2022-03-28 08:00:19
2023-07-28 07:49:01
How to Choose the Right Carpet for Your Florida Home