You've probably taken countless naps on it, have visitors hang around it and sit on it, or have the whole family gather around it to watch your favorite TV show.
What are we talking about?
Your furniture and upholstery, of course! Because a lot of aspects in your life revolve around furniture and using them day to day, upholstery cleaning is just as important as the likes of carpet cleaning.
That's right: your couches, chairs, sectionals, and everything else in fabric needs to be deep cleaned just like your carpets.
In this blog, Lakeland upholstery cleaning professionals will be tackling different kinds of upholstery material and how it's cleaned.
Let's start!
Couches / Sofa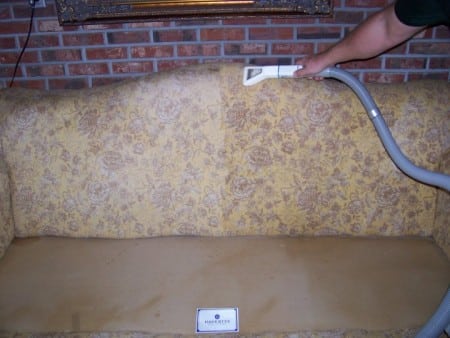 A nice couch or sofa set completes the look of the living room while also providing unrivaled comfort to its users.
Most importantly, they require professional cleaning services on a regular basis to maintain their comfort and beauty. It not only extends the life of the sofa, but it also makes it a healthier place to be because the dirt and germs are removed.
Professionals often clean couches and sofas by the steam heat extraction method. It removes dust and other harmful particles from the sofa's surface using high-temperature steam heat extraction technology.
This process removes extra moisture as well as debris and dust, guaranteeing that no wet or soggy residue like food stains remain. Fabric shrinkage is greatly decreased as a result, and the entire sofa may be cleaned in a matter of hours.
In comparison to other approaches, this procedure is also more cost-effective and offers the greatest possible cleaning.
Mattresses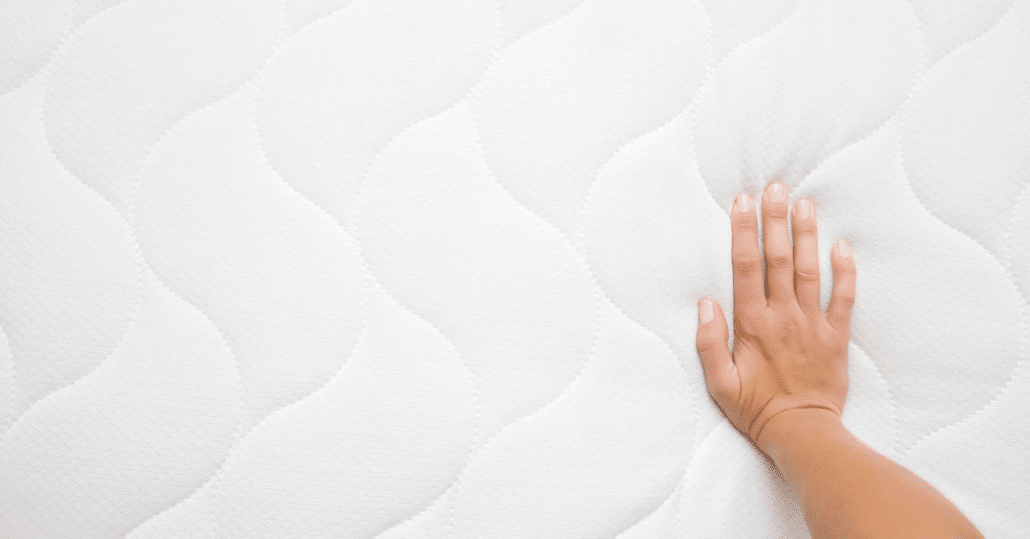 Cleaning your mattress is just as important as cleaning the upholstery in your home.
You may believe that a mattress does not need to be cleaned until there is a spill or an accident, but the truth is that due to how frequently you use it, it requires more frequent cleaning.
Have your mattress professionally cleaned to ensure it receives the deep cleaning it requires by Lakeland upholstery cleaning experts. It'll be like night and day, and you'll be able to sleep considerably better from now on!
Remember to have your mattress professionally cleaned twice a year to avoid odors, bacterial growth, and heavy stains from gathering on your mattress.
Dining Room Chairs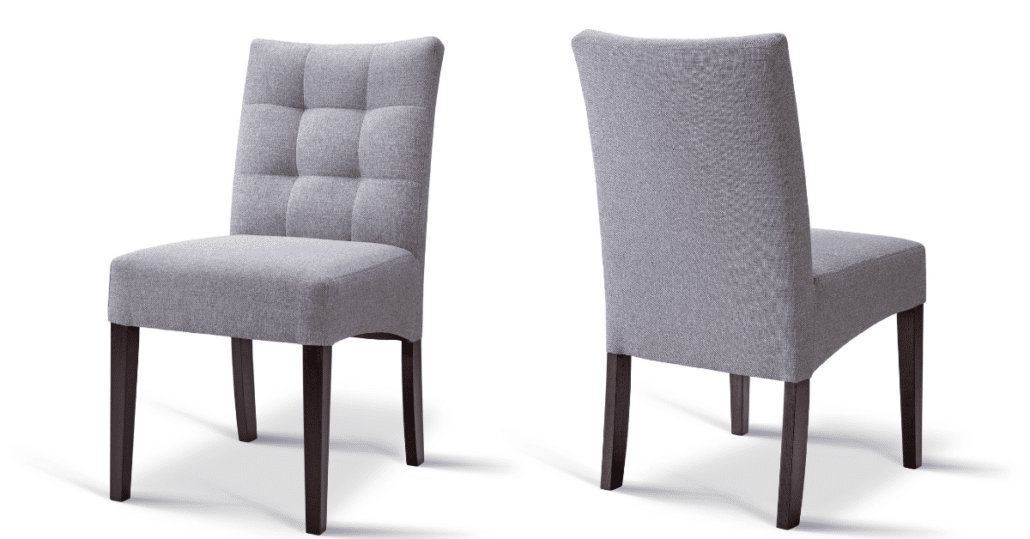 Fabric upholstered dining chairs are frequently used as focal points in the dining area. Maintaining their attractiveness is an important component of maintaining the aesthetic of your property.
However, using your furniture will inevitably cause wear and tear, and food stains are extremely likely at some point.
High-quality furniture is an investment, so get the fabric professionally cleaned at least twice a year to extend the life of your upholstered dining room chairs as much as possible.
Professional cleaning methods will differ depending on the type of cloth used to make the chairs. There are many professional cleaners on the market, so choose one with a high reputation. A spot test on an unnoticed section of the fabric is a smart method to make sure the cleaning products aren't too harsh and won't harm the fabric.
Drapes and Curtains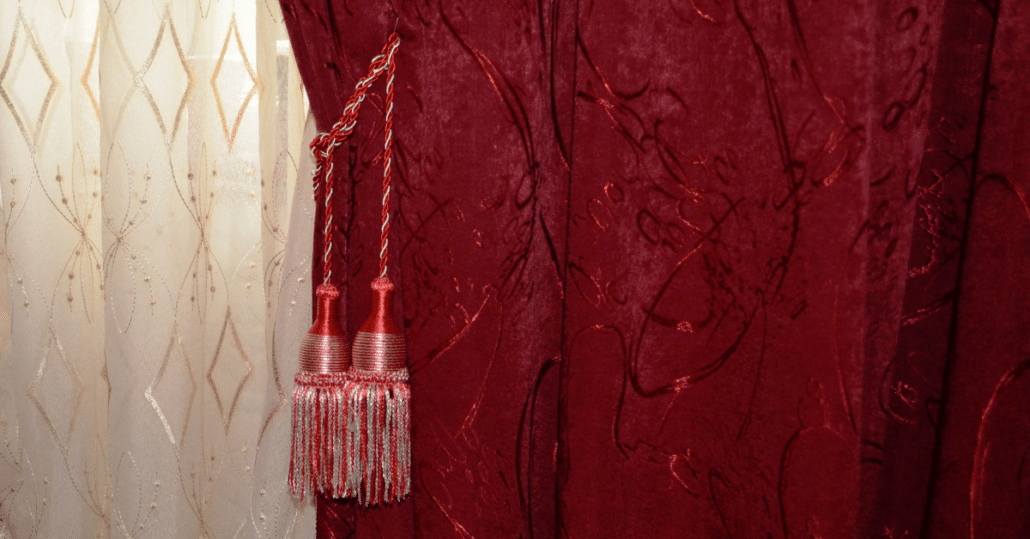 A good set of curtains or drapes can provide privacy and allow you to control the amount of light that enters your home during the day.
But like any other functioning item in your home, they require maintenance. A dirty set of curtains isn't only an eyesore; they may also contribute to the volume of dust in your home. For this reason, you should clean your drapes and curtains on a regular basis.
Steaming, dry cleaning, and carbonating are some of the cleaning processes used by professional curtain cleaners.
A different procedure would be recommended depending on the status of your curtain and its material.
More significantly, the expert professionals' experience will ensure that all treatments do not harm the fabric, that the color is preserved, and that any hidden filth is properly removed.
You can rely on Frog's Floor Care to take good care of your upholstery – and MORE!

You can always rely on the decades-long experience of Frog's Floor Care in expertly cleaning your upholstery! Not only do we provide amazing upholstery services, we also do exceptional floor cleaning on carpet, tiled, and hardwood floors!
Give us a call today or visit our website at: https://frogsfloorcare.com/ to learn more about our services!
https://frogsfloorcare.com/wp-content/uploads/2022/01/lakeland-upholstery-cleaning-03.png
628
1200
Frogs Floor Care
https://frogsfloorcare.com/wp-content/uploads/2022/03/frogs-floor-care.png
Frogs Floor Care
2022-02-01 05:11:00
2022-03-09 02:47:54
Tips and Tricks for Upholstery Cleaning
Whether you're a first-time parent setting up your baby's nursery or otherwise, having a baby in the family can be a rewarding experience.
However, with all the excitement you feel, it's still important to ensure that your little bundle of joy's well-being is put first at all times. This is where it's essential to set up a nursery.
In most cases, setting up a nursery can be a little challenging and overwhelming, especially if you don't know where to begin. Luckily, there are plenty of ways that you can use to make the set-up a success.
Keep reading this blog to learn about 5 tips in setting up your baby's nursery room, straight from the Lakeland carpet cleaning professionals at Frog's Floor Care!
Fill the Space with Essential Baby Furniture
As a parent, it may be hard to take care of the baby when managing the household all at once. Since tending to your bundle of joy can be time-consuming, it can be a great idea to fill in your baby's nursery room with necessary furniture to make it more manageable.
This can include:
Baby Swing – to keep the baby preoccupied while running other tasks in the house.
Changing Station – a vital piece to make changing for your little one as comfortable as possible.
Chair – a necessary piece of furniture for feeding your little one. All you need to do is to add extra cushions and sit upright to make it more comfortable for you.
Keep a Sanitation Station
It's also essential to keep your baby's nursery room as germ-free as possible to protect your little one from the risk of diseases or other health issues.
This is where the sanitation station comes to the rescue. Below are some things to consider:
Provide a tray filled with anti-bacterial gels and paper towels on the changing table to avoid contamination of surfaces.
Wipe the hotspot areas with antibacterial wipes on a regular basis.
Come up with a strategy on how to dispose of soiled clothing and dirty diapers such as having a separate hamper.
Keep Your Floors Clean
Babies spend much of their time on the floor, which means regular cleaning is vital. This is especially true with carpeted floors, which can be home to dust mites and mold. If your nursery is carpeted, vacuum twice a week to eliminate pet dander and other allergens.
We also encourage you to maintain your baby's nursery with Lakeland professional carpet cleaning professionals to ensure excellent air quality in your little one's room. The professional's deep cleaning solutions will ensure that any dirty element will not set and accumulate in the nursery.
Sanitize Floors Regularly
Since babies explore the world with their mouths, it's important to sanitize your bundle of joy's toys once a week.
Wipe each toy with disinfectant, and then rinse with water or a wet cloth.
Use an Eco-Friendly Cleaner
According to the Lakeland tile cleaning experts, not only are eco-friendly cleaners better for the environment, but they're also better for your infant. VOCs, or volatile organic compounds, are found in many cleaning products. Under ordinary environmental conditions, many common chemical compounds evaporate, impacting indoor air quality.
They have the potential to make you and your family ill.
Keep Your Baby's Nursery Clean with the Professionals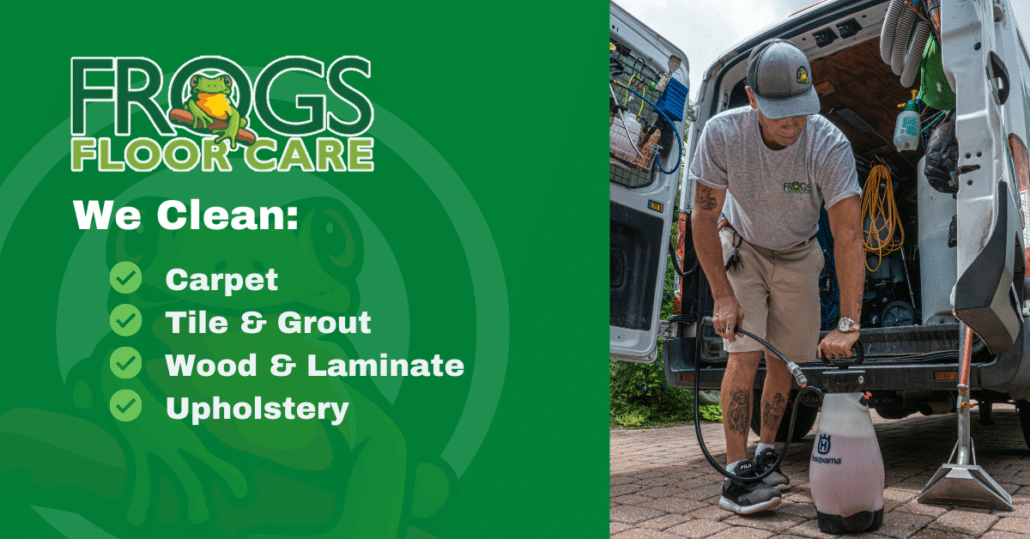 Creating a nursery room for your newborn might be a difficult task. You should carefully arrange the setup with their comfort and overall well-being in mind to attain the greatest potential result.
So, if you want to get a head start, follow the tips above and enlist the help of Lakeland carpet cleaning professionals with Frog's Floor Care! We use pet and children friendly chemicals, to ensure that you'll be able to set up your baby's nursery with delight.
https://frogsfloorcare.com/wp-content/uploads/2022/03/lakeland-Setting-Up-Your-Babys-Nursery.png
628
1200
Frogs Floor Care
https://frogsfloorcare.com/wp-content/uploads/2022/03/frogs-floor-care.png
Frogs Floor Care
2022-01-15 05:51:00
2022-03-09 03:32:55
Expecting? Here are 5 Tips in Setting Up Your Baby's Nursery!
It's the New Year! In the cold light of January 1st, we all resolve to make the year better for us by losing weight, exercising more, giving up vices or making another health-focused change.
Whether you're a firm believer of the practice of creating New Year's resolutions, or if you're more of the "New Year, Same Me" type, there's no denying the benefit of an inner reflection, or an outside assessment of interior home improvements like your floors!
In this blog, the Lakeland local carpet cleaning team will take you through the history of New Year's resolutions, and our top 5 recommended resolutions for your home!
History of New Year's Resolutions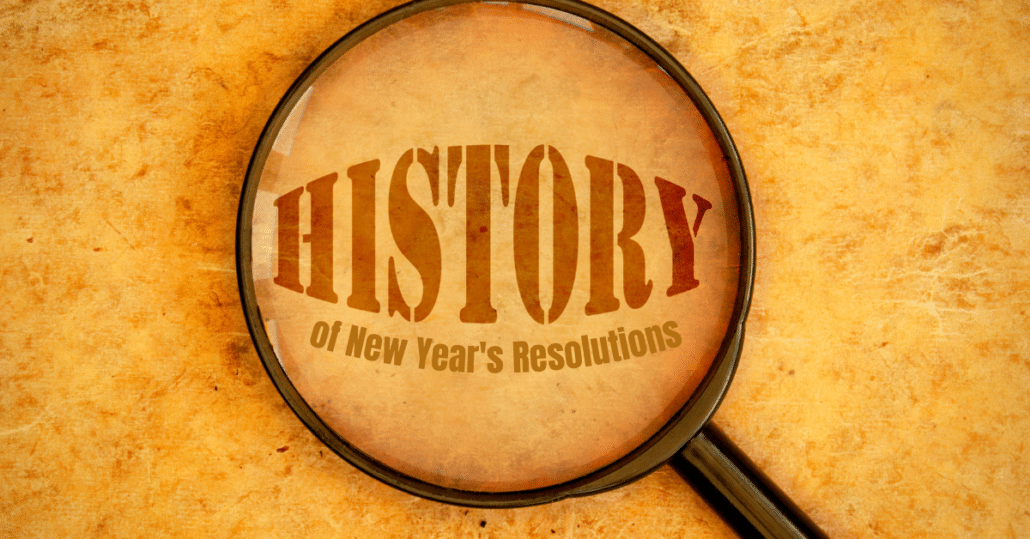 New Year's Resolutions have been around for quite some time, 4,000 years to be exact. But resolutions weren't about losing weight or finding love. Almost every culture has some type of tradition or holiday that relates to a tradition or holiday.
In ancient Egypt, people took part in the celebration called the "Wenpet Renpet" dubbed as the opening of the year where Egyptians enjoyed a lot of food and drinks. Their celebrations likely coincided with the Nile River's annual flood which made farmlands fertile for the years to come.
Most historians believe that the Babylonians were the first to make New Year's Resolutions like what we do today. Like the Egyptians, the Babylonians coincided with the celebrations during the planting of new crops in Mid-March. During the celebrations, Citizens also swore to pay off debts to their Gods, and promised to return goods. Those promises and declarations are thought to be the first New Year's resolutions.
In Ancient Rome, Julius Caesar changed the Roman calendar into the 365-day format that we're familiar with today. It was during his time that Jan 1 was declared as the first day of the year, which was a homage to Janus, God of New Beginnings.
Today, more than 5,000 years after the first known New Year's Celebration, humans still entered the New Year promising better morals and conduct, eating more healthily, exercising more, and working harder to maintain and improve relationships.
Aside from different New Year's resolutions examples that are mentioned above, keeping your home clean should be one of them, as it ties in with self-improvement. Because when your house is clean, it gives you a clearer perspective and most importantly, a healthy home.
Without further ado, let's jump into the top 5 New Year's resolutions for your home!
Scrub Your Tiles Once A Week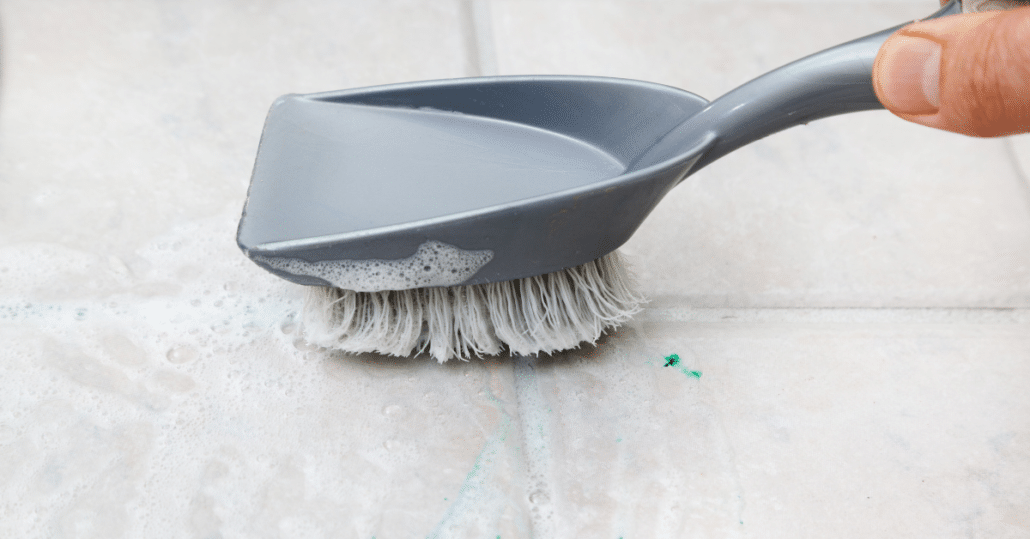 Scrubbing your tiled bathroom or kitchen is not up there with the other chores on your task list, but it's time to make that a priority this 2022.
Trust us when we say that cleaning it regularly makes the job less-time consuming and more hygienic! Steady maintenance helps keep mildew and mold from building up, so regular cleaning is quick, easy, and less daunting. After scrubbing, rinse and give a quick run-down wipe and you're done!
To keep your floors cleaner and shinier, it is recommended you subject your floors to deep-cleaning once a month by Lakeland tile cleaning professionals. With professional cleaning, your tile and grout will be treated to advanced methods such as steam cleaning, that can effectively treat hard-to-reach dirt that can seep into your grout.
Dust Mop Your Floors
Some of you might forget this step in floor cleaning, but it's actually really ESSENTIAL. Normally, you'd mop and move on to other tasks. This year, incorporate dust-mopping to keep your floor clean and free of dust particles that can damage and diminish the shine of your floors.
Dust mopping should be performed daily, or as often as necessary to keep grit off the floor. By dust-mopping, you're able to carry out damp mopping tasks effectively! Just remember to dust mop BEFORE damp mopping.
Pay Attention to Your Furniture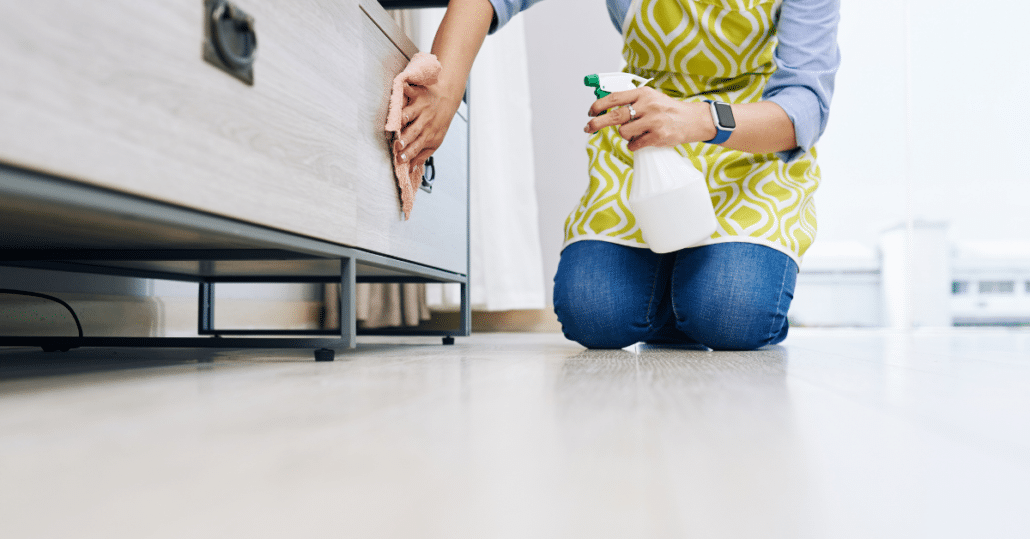 Loose dirt and greasy residue? Yes, that pretty much hangs arounds on your furniture when you don't pay enough attention to clean it. This year, allocate one day every two weeks for your furniture.
To make the cleaning easier, put down a layer of wax paper or paper bags on top of cabinets and furniture. It'll catch the loose dirt and greasy residue, and you'll just have to change out the paper once it's cleaning time.
Make Use of Carpet Cleaning Solutions
Always hosting parties at home? Stains and spills are not strangers to these events!
Make use of carpet cleaners on intense spills that you think may be too hard to clean. Instead of turning to home cleaning products (if not chosen carefully), can discolor or damage your carpets permanently.
Carpet cleaning solutions are meticulously analyzed by Lakeland hardwood floor cleaning professionals to fit in with the carpet fibers. You can treat these solutions as a pre-treatment, especially when you maintain cleaning with floor care professionals (which is also important to do).
Regular Professional Cleanings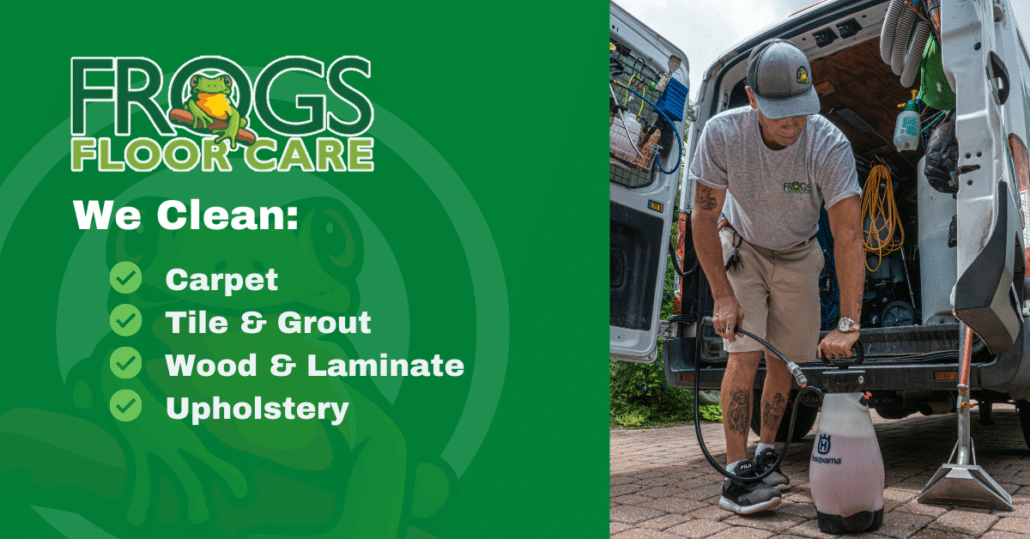 When it comes to any type of floors, may it be hardwood floors, tiled floors, and carpet flooring, regular professional cleanings can eliminate pollutants, remove dust mites, and remove dirt and bacteria that's overlooked by scrubbing, mopping, or sweeping.
At Frog's Floor Care, our affordable Lakeland carpet cleaning team specializes in floor and upholstery cleaning. We're here to help you take care and maintain your home, which is an investment and a place for happy family time!
https://frogsfloorcare.com/wp-content/uploads/2022/01/New-Years-Resolutions-Floor-Care-Edition.png
628
1200
Frogs Floor Care
https://frogsfloorcare.com/wp-content/uploads/2022/03/frogs-floor-care.png
Frogs Floor Care
2022-01-01 05:27:00
2022-03-09 03:44:49
New Year's Resolutions: Floor Care Edition